Final Scene Design Drawing
Throughout Casa De Miedo my group and I made many different drafts of drawings of what we wanted our scene to look like. This was a very important step because it helped elaborate and put together our ideas. It also helped us plan out and find what we needed for our scene. We were given feedback through our drawings on ways we can make our scene scarier. My group made more than 11 drawings of our scene that was refined and changed every time.
Powered by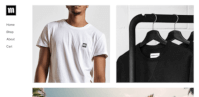 Create your own unique website with customizable templates.