In this assignment we were paired with peers that we weren't necessarily close with. We interviewed our partners then wrote poems and created sketches for them.
This poem is dedicated to my partner Julian.
I sing to you of Juilan
I sing to you of Julian
Fan of hard rock
lover of guitar
maker of music
quiet to the word yet loud in his creation
Julian, who dreams big, of pursuing a passion for music
And Julian, who is also a realist
Julian, who always puts family first
Julian, who looks up to the selfless and hardworking
Julian who perseveres to find good spirits in dark times

Powered by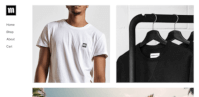 Create your own unique website with customizable templates.